×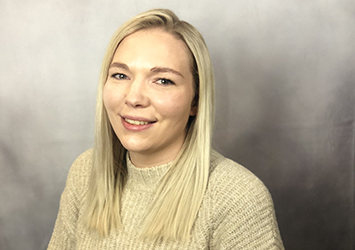 Brianna Dvorak • Medical Administrative Assistant
Education:

Minnesota State University, Mankato

What I like most about working at SunnyDays Therapy is…

Interacting with the clients! I enjoy learning more about each of them and hearing about the progress they are making.

Hobbies:

Reading, playing volleyball, watching sports, and traveling.

A fun fact about me:

At 22, I studied abroad for 4 months. I had never been on a plane, out of the country, or away from my family for more than 4 weeks before this.

If I could have any super power, it would be:

Teleportation, so I would never have to pay for a flight or gas again!

My favorite animal is:

Wolf

My favorite board game is:

Cranium

My favorite ice cream flavor:

Cookies n'Cream
×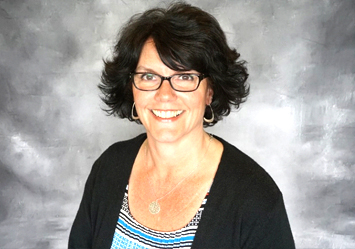 Cathi Dioszeghy • Billing Manager
Education:

East Stroudsburg University – East Stroudsburg, PA

What I like most about working at SunnyDays Therapy is…

The relationships I've formed with my co-workers, kids, and their families. I especially love playing and interacting with the siblings as they wait for their brother or sister to finish with their session. It makes my conversations with insurance companies more interesting and tolerable!

Hobbies:

Spending time with my two teenage boys and my husband (usually doing something outdoors), fishing, and cooking (especially desserts!).

A fun fact about me:

I was in Sports Illustrated in the "Faces in the Crowd" section for winning the Forest Lake Ice Fishing Contest! I caught a 7-pound Northern Pike in sub-zero temperatures and won a truck!

If I could have any super power, it would be:

I would want to be like Elasti-Girl on the Incredibles!

My favorite animal is:

My Yellow Lab, Ginger!

My favorite board game is:

As a family, we love any trivia board game but an all-time favorite is Mr. Bacon's Big Adventure!

My favorite ice cream flavor:

Ice cream has to be chocolate, the darker the chocolate flavor the better!
×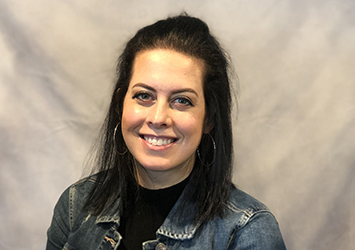 Heather Tramm • Medical Administrative Assistant
Education:

What I like most about working at SunnyDays Therapy is…

I get to work with some of the kindest and most caring therapists around! I love getting to see the kids every day and watch them reach their goals.

Hobbies:

Hanging out with my family, traveling, camping, yoga, and reading.

A fun fact about me:

I am a yoga instructor.

If I could have any super power, it would be:

Mind reader

My favorite animal is:

Horse

My favorite board game is:

Trouble

My favorite ice cream flavor:

Peppermint Bon Bon
×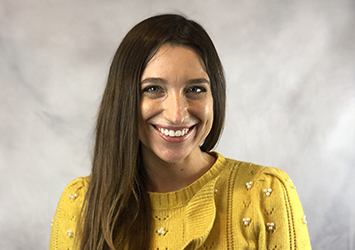 Jennifer Wallendorf • Medical Administrative Assistant
Education:

What I like most about working at SunnyDays Therapy is…

The atmosphere at SunnyDays is so warm and the people are one of a kind. I love scheduling sessions for the families,and seeing each kiddo brings joy to my heart.

Hobbies:

Playing with my daughter, roadtrips, photography, family vacations in Mexico, and cooking.

A fun fact about me:

I was born and raised in Minnesota, but moved to California when I was 18 for a few years!

If I could have any super power, it would be:

The power to make homeless people all have a home.

My favorite animal is:

My daughter's two new fish ;)

My favorite board game is:

Monopoly

My favorite ice cream flavor:

Cake batter
×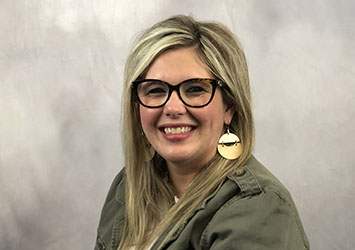 Katie Breeggemann • Human Resource Manager
Education:

St. Cloud State University

What I like most about working at SunnyDays Therapy is…

The amazing staff and positive work enviroment.

Hobbies:

Spending time with family and friends, camping, traveling, planting flowers, watching my three boys play sports.

A fun fact about me:

I have four sister.

If I could have any super power, it would be:

Mind Reader

My favorite animal is:

Horse

My favorite board game is:

Otrio

My favorite ice cream flavor:

Cookies n' Cream
×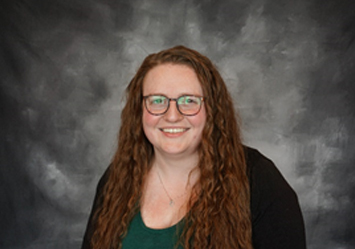 Kelsey Thomas • Medical Administrative Assistant
Education:

University of Minnesota, Duluth

What I like most about working at SunnyDays Therapy is…

Interacting with clients and their families. I love hearing about all the progress clients are making both at home and at SunnyDays!

Hobbies:

I spend a lot of time with my family. We spend winters and summers at the lake at grandma's house and we play lots of cards and board games. When I get time to myself, I love to read. I listen to audiobooks whenever I'm in the car or cleaning the house.

A fun fact about me:

I am the oldest of 10 cousins on my dad's side of the family. We all lived on the same street growing up and so did our grandparents.

If I could have any super power, it would be:

Super speed

My favorite animal is:

Sea Turtle

My favorite board game is:

Settlers of Catan & Pandemic

My favorite ice cream flavor:

Chocolate Fudge Brownie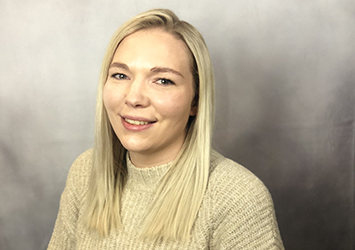 Brianna Dvorak
Medical Administrative Assistant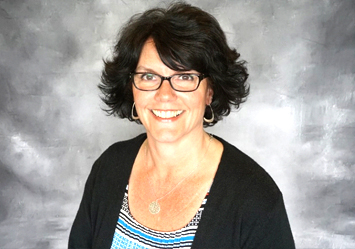 Cathi Dioszeghy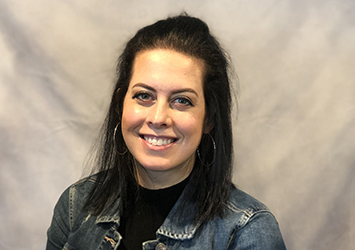 Heather Tramm
Medical Administrative Assistant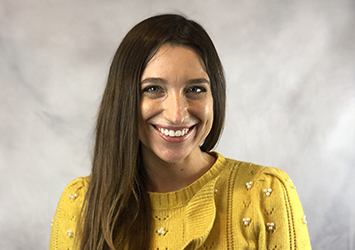 Jennifer Wallendorf
Medical Administrative Assistant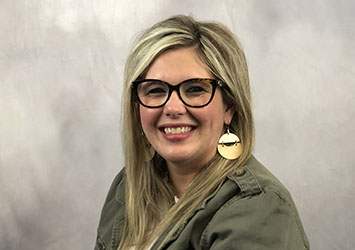 Katie Breeggemann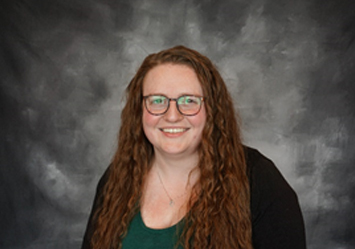 Kelsey Thomas
Medical Administrative Assistant